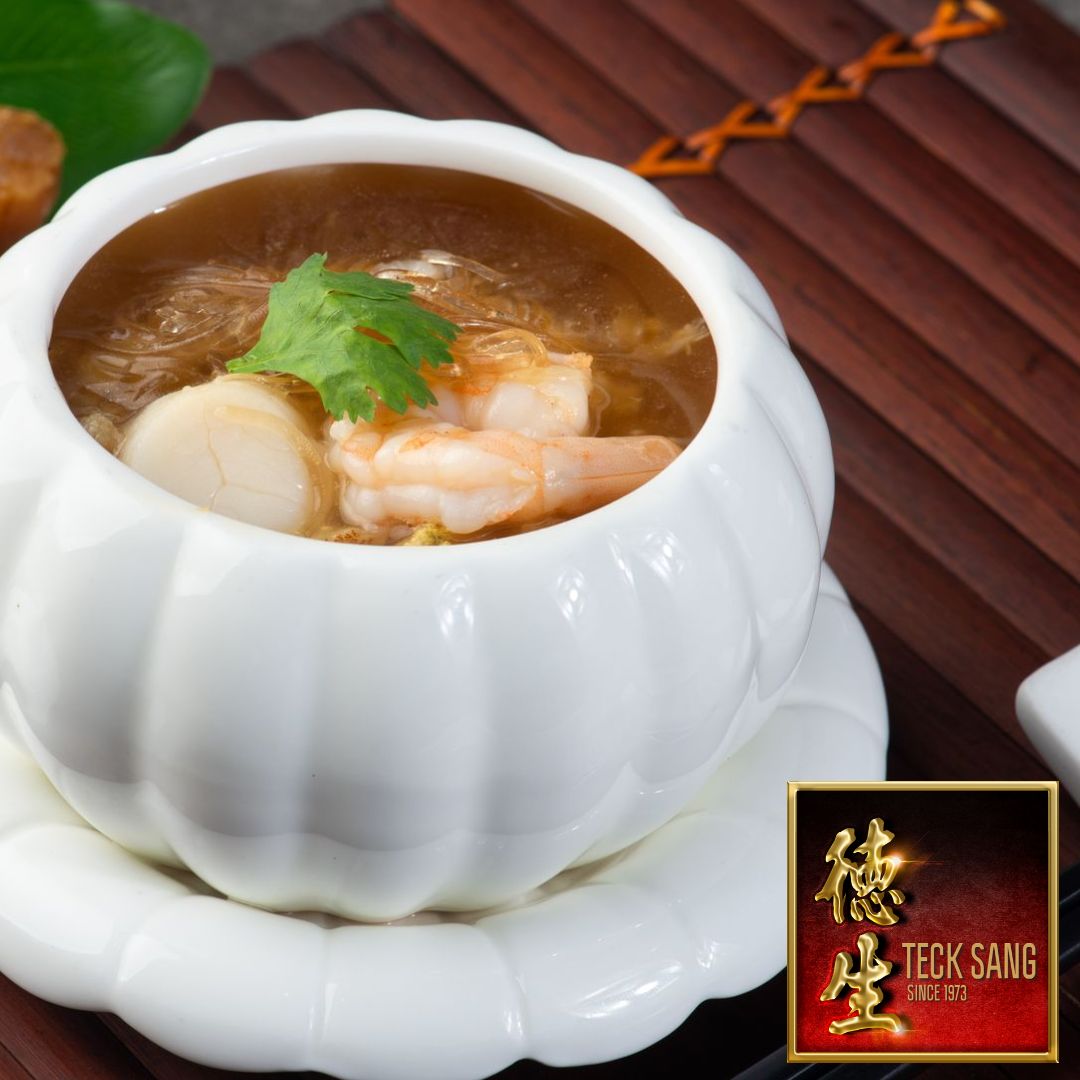 Pregnancy Dried Scallop Soup: How to Enjoy a Delicious and nutritious meal while being Supportive of Your Pregnancy
Introduction
If you're expecting, or are looking to improve your pregnancy and postpartum support, then you'll want to know about pregnancy scallop soup. This healthy and nutritious dish is a perfect addition to your diet while you're in the early weeks of your pregnancy. Plus, it's delicious!
Pregnancy Scallop Soup is a Delicious and nutritious meal.
Scallop soup is a seafood soup made in many Asian or Chinese Restaurants. Usually they are made from good quality ingredients, and often combined with other ingredients, such as crab meat and dried shrimp.
It is a hearty and nutritious dish that can be enjoyed during early pregnancy. Scallop soup has many benefits, including being a delicious and nutritious meal. The ingredient of scallop in itself has:
- It can help regulate blood sugar levels during pregnancy
- It can help improve overall health and well-being
- It can boost your immunity system
- It can provide important nutrients for your baby
What are the benefits of eating Scallop Soup?
The benefits of eating scallop soup include having essential nutrients like protein, calcium, and vitamins B12 and magnesium (source:
Healthline
) . Additionally, scallop soup is a healthy source of antioxidants and polysaccharides which are beneficial for pregnant women and their babies. In addition to its nutritional value, scallop soup is also low in calories and sugar which makes it an ideal pre-birth or post-partum meal option.
How to Support Your Pregnancy with Dried Scallop Soup.
Eating a healthy, nutritious meal during your pregnancy is important for both you and your baby. By eating Scallop Soup, or eating well-cooked scallops, you'll be providing essential nutrients that will help your baby grow and develop properly. Additionally, eating a delicious and nutritious dish while being supportive of your pregnancy can help reduce stress and anxiety.
Remember that this soup is meant to be consumed in moderation along with your healthy diet. Remember that this soup is meant to be consumed in moderation. If you would like to learn more about the other health benefits, you can just read our
dried scallop nutrition breakdown here
.
How do I prepare a good dried scallop soup recipe?
A few things to remember when preparing a dried scallop soup recipe:
First, it is important to soak the scallops in water for at least 30 minutes before cooking. This will help to rehydrate them and make them more tender.
Second, cook the soup slowly over low heat. This will help to bring out the flavour of the scallops and make the soup more rich and flavorful.
Finally, add some fresh herbs or vegetables to the soup before serving, as this will add an extra layer of flavour and make the soup more enjoyable to eat.
Ingredient, seasoning, sauce variations: Chicken, Fish and Dried Scallop Chinese Soup
The variations of this recipe are endless. You can use pork, beef, shrimp, or whatever protein you prefer.
You can also add different vegetables like bok choy, cabbage, broccoli, or snow peas.
If you want to make it a bit heartier, you can add some cooked rice or noodles.
One variation that is always a hit is having more than just driedscallops in the soup broth, such aschicken, fish maw, mushroom, lean pork, etc.
The scallops give the soup a wonderfully delicate flavor and a slightly chewy texture.
They are definitely worth trying if you haven't already!
Other things to consider:
As dried scallop already has a salty, umami flavour, you should moderate the amount of soy sauce, salt and pepper in your soup
Eat the soup in moderation
Making your own scallop soup is a great way to ensure that you get the most out of your pregnancy meal. By following these tips, you'll be able to make a delicious and nutritious dish that will support your pregnancy while being supportive of your own health and well-being.
Conclusion
Eating Pregnancy Scallop Soup can be a delicious and nutritious meal that supports your pregnancy. By learning about the benefits of scallop soup, making it yourself, and following some tips for success, you'll be able to enjoy this healthy dish during your pregnancy. If you want to purchase the dried scallop ingredients for this dish, you can
shop for these dried scallop soup ingredients here
.
---
DISCLAIMER:
information on this site is in no way meant to replace the advice of a professional. Please ensure to fact check and acquire professional advice regarding all information on this website.