Chinese New Year dishes to eat while on a keto or low-carb diet (2020)
Do you want to know what Chinese New Year Dishes to eat while on a keto or low-carb diet? Chinese New Year is always a happy occasion but what about the food-guilt? This year we spread the CNY love with Singapore Airlines Silverkris Magazine to more than 67 countries. Silverkris writer Priyanka Agarwal celebrates 2020 Chinese New Year with nine different keto, or low-carb dishes you can eat that will help you keep the calories low, or burn the carbohydrates with keto-diet. So this Chinese New Year, do not apologise with your choices – you can enjoy amazing mouth-watering food while keeping you on track to your health goals. And Teck Sang we carry a good range of keto supplies such as fresh nuts and dried fruits.
Those who are starting a new diet, this list is for you! You're at the right place to start your journey smoothly with tasty, flavourful fun.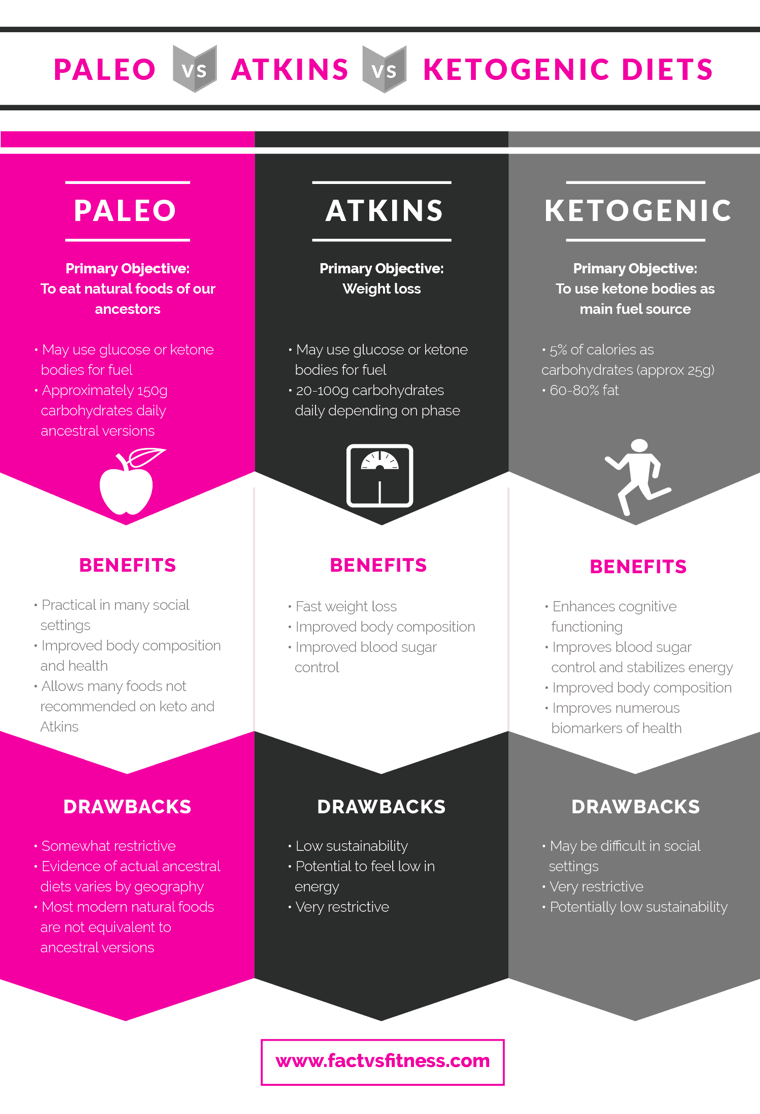 FactsvsFitness.com has kindly provided this infographic on the different diets.
Going on any of these diets has one thing in common: increasing the consumption of highly nutritious and naturally occurring foods. A favourite ingredient among any new health eater are nuts, such as almonds, cashews, walnuts, etc. These are not only keto-friendly, or meet the requirements for a paleo diet, or satisfy your hunger for a longer period to assist in weight loss, but they also contain a lot of vitamins and minerals to help you boost your immunity system, improve the functions of your body, and can provide a source of fibre and protein. You can buy them by the bulk at Teck Sang, located at 10-11 Hong Kong St, or you can purchase them online at tecksangonline.com. Buy your Fresh Nuts today!
To ease your way into your new diet, here are the Chinese Dishes to eat while on a Keto or Low-carb diet.
Cookies and Crisps
Seriously Keto is one of Singapore's first Keto-bakery. Filled with goodies such as Cashew Cookies, Cheese Crisps and Kueh Buloh, these can easily be sneaked into your Chinese New Year festivities without feeling like you're compromising on your weight goals. Plus, they also offer a gift set for your CNY Reunion Dinner host.
Paleo Cookies
Bakening's range of Paleo cookies are a tasty start for those who may be commencing their paleo journey. Earthy ingredients, such as cashew nuts, and almonds are fundamental to the paleo diet. Their range of items covers Sea Salt and Choco Hazlenut 'crunchies'. If you are hands-on with your paleo baking and low-carb cooking, you can also purchase the raw ingredients at our store located at 10 Hong Kong Street along with many more paleo and low-carb diets.
Keto Bak Kwa
A Singaporean favourite – our CNY is never complete without having these at least once. For serious Keto meat eaters, getting your seasonal bak kwa from Mahota Singapore is sure to be a treat. All the pork is sourced from Australia, and are home-produced with their special recipe and techniques. The best part? It has 40% less fat than other bak kwa producers. It's perfect for anyone who wants to scoff down the sheets of meat without the feelings of food guilt.
Low-carb yu sheng
Another iconic Singaporean surprise is the Yu Sheng. To the curious passerby, a Yu Sheng is another salad but with more antics. But to us, it's a welcoming of a new year of abundant blessings, prosperity and great fortune. In keeping with the changing times and views of our beloved Yu Sheng, COMO has creatively concocted a healthy, low-carb version, full of fresh greens, spices, nuts, and vegetables that are bursting with natural flavours. This fresh take on traditional taste gets a full thumbs up from us at Teck Sang.
Did you know there are 6 secrets about the Yu Sheng? Click here to find out more!
Lo-carb Cake
Locaba's Happiness "Fu" cake is a crowd-pleaser full of naturally sweet festive flavours. The cake is flourless, and is free of refined sugars and gluten. The cake contains chocolate sponge, mascarpone with hints of orange and mandarin flavours. Most of the sweetness comes from the erythritol and coconut sugar. Overall, this dessert is refreshing and lighter note after the CNYdishes. This is perfect as a dessert after your CNY reunion dinner.
Keto friendly Kueh Lapis
This is also a classic for CNY. Ollella usually has a range of Lunar New Year Offerings, but this one takes the cake. It's sugar-free and gluten-free; made up of exotic French butter, egg yolks, cream cheese, Lakanto monkfruit sugar, and a variety of spices. Catering to an older crowd, or just visiting your grandparents? This is the perfect gift to give them when you visit, or if they are having friends over for afternoon tea. They conclude their sales on February 9th, so don't miss out!
CNY roasts
Like a second Christmas, CNY roasts are a must-have and are often extravagant in the oils, sugar, and nasties in their marinades. However, we have hope in Cedele's CNY roasts. Oven-baked for two hours, the usual favourites are the low-salt Roast Pork Belly and the Szechuan Roast Chicken flavoured in five-spice, peppercorn and ginger-chilli sauce, is something worth trying this CNY.
Keto Collagen Puffs
Coming in Savoury or Sweet, Kekito Bakery's specialty is in keto friendly pastries, bread rolls, and Chinese New Year goodies. This year, their award winning and best-selling collagen puffs have been in the spotlight on the Silverkris magazine. While not vegan or vegetarian friendly, these puffs are compliant to the paleo-keto-carnivore diet, and have been endorsed by Masterchef Australia winner Adam Liaw. Other goodies they offer this Lunar New Year includes their zero-carb and all-natural cookies, such as their chocolate-chip cookies, salted-egg cookies, and peanut cookies.
Click here to read the Full Article
Learn more about healthy TCM soups you can make on a budget